THX Acustimet
- and the audience is listening...
A couple of pictures from the presentation of my Master Thesis
'Studying the Acoustic Parameters of Micro-slotted Panels'
/sophia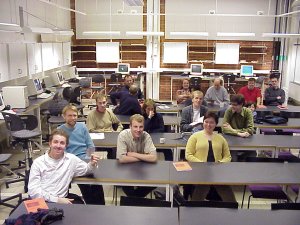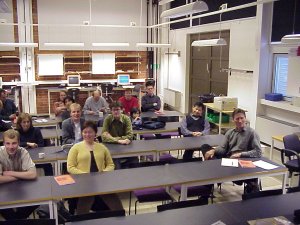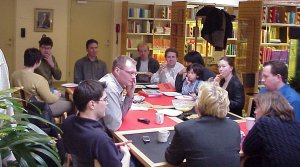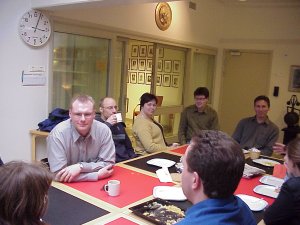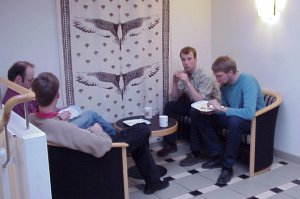 Action Pictures: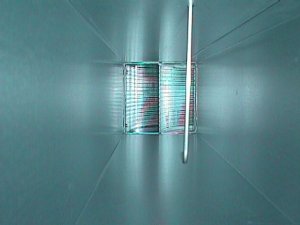 Micro-slotted panels in duct bend,
as seen from the fluids point of view.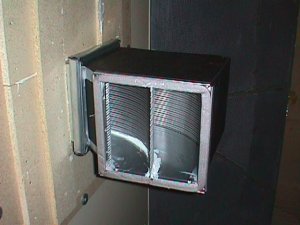 The duct bend taken apart,
this is how one of the panel configurations looked like.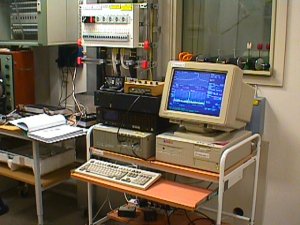 Measurement set-up outside the reverberation room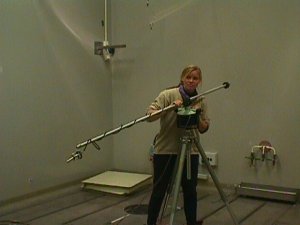 Adjusting the round-mic. in the reverberation room

The test rig I made for the two-microphone method.
---